Glue-nicorns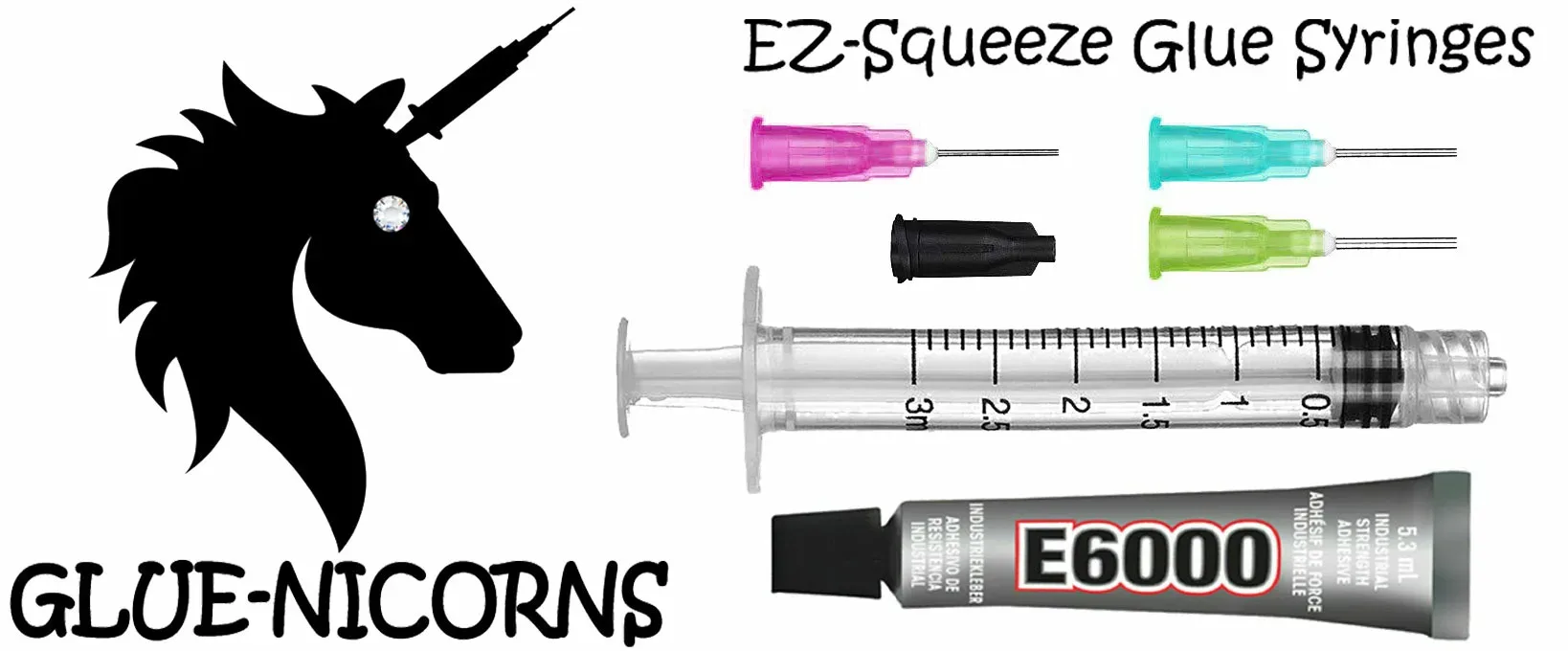 Introducing Glue-nicorns, the amazingly versatile precision applicator syringes for craft glues, adhesives and more. Use these syringes for your crafting projects to apply small amounts of adhesive, resin or dye accurately and precisely. These little magical tools will become an indispensable part of your crafting arsenal.
Firstly, the precision and control offered by Glue-nicorns syringes are simply unmatched. The fine needle tip allows you to apply glue with pinpoint accuracy, ensuring neat and clean application even in the most intricate and delicate projects. No more messy spills or excessive glue globs!
Secondly, the design and functionality of these syringes are pure genius. The easy-to-use plunger mechanism allows you to dispense just the right amount of glue without any waste. The clear barrel provides visibility, allowing me to monitor the glue level and avoid any surprises.
What you'll love most about Glue-nicorns syringes is their versatility. They work seamlessly with various types of crafting glues, from liquid adhesives to thicker pastes, making them a perfect companion for any project. Whether you're working with paper, fabric, wood, or jewellery making, Glue-nicorns syringes deliver consistent results every time.
You'll appreciate the quality and durability of Glue-nicorns syringes. They are made from sturdy materials, ensuring they withstand frequent use and maintain their performance over time even with multiple uses. The syringes are easy to clean, allowing for hassle-free maintenance and reuse.
Glue-nicorns glue syringes will transform your crafting experience. With their precision and versatility, they will be your go-to tool for all your adhesive needs. Whether you're a professional artist, a DIY enthusiast, or simply enjoy crafting as a hobby, we recommend Glue-nicorns syringes for a truly magical and hassle-free gluing experience. Embrace the magic and let your creativity soar with Glue-nicorns!