Gold VIP - Exclusive Club for Serious Beaders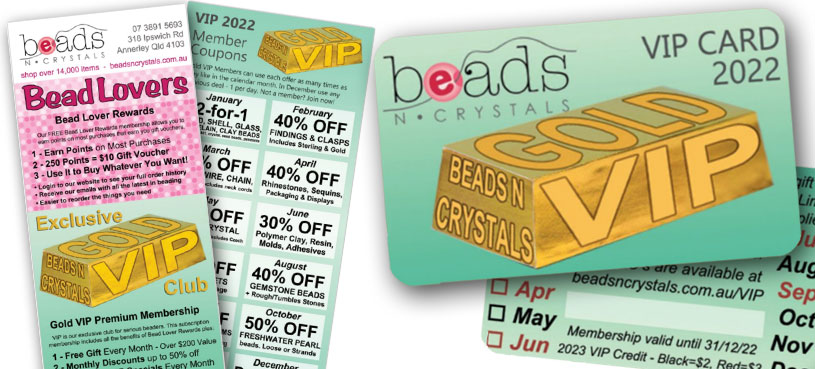 Gold VIP Members receive a free gift every month and take advantage of huge discounts throughout the year. In 2021, members not only saved 30% to 50% off many thousands of products, they also collected up to $230 worth of free gifts, each! VIP's also earned many more $10 rewards vouchers than non-VIP members, and took advantage of other monthly exclusive specials. Please check out all the benefits on our VIP Membership page where you can also join if you're serious about beading!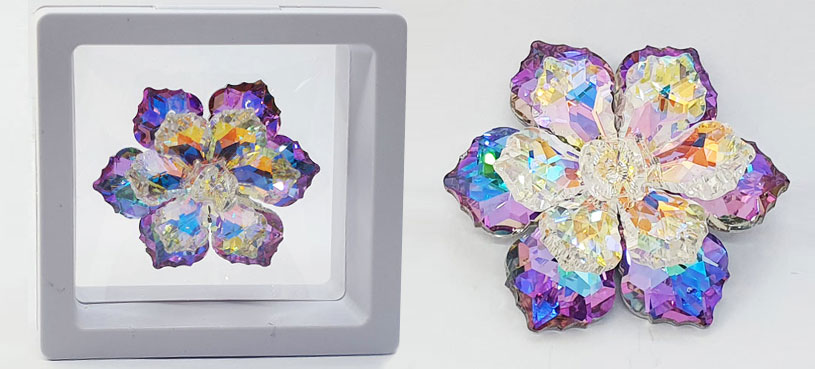 SHIMR is an exciting new Crystal brand we're launching this month and to celebrate, your April VIP gift is this stunning Baroque Crystal Flower in a 3D floating display case. This component can be incorporated into a bracelet or necklace, used as a bag or shoe feature, incorporated in a suncatcher or decorative creation, or simply kept in its case as a decoration.

Your gift is valued at $21.00 and is free with any order or purchase of $10 or more in April.
40% OFF Rhinestones, Sequins, Displays & More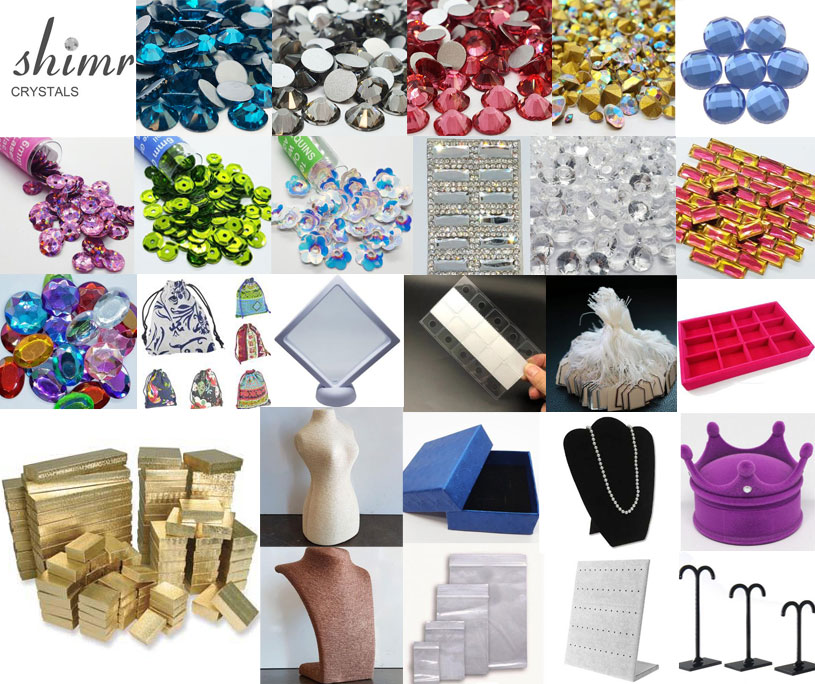 April is Rhinestones, Sequins and Display month at Beads N Crystals! You can take a huge 40% off all of these great products!
Please note this deal excludes:
Photo studios & lights, plastic storage, hole punches, Swarovski crystals.
Discounts will apply to the base unit price, not in addition to quantity discounts.

How To Order with 40% OFF
VIP Members, please place your order and select "Direct Bank Deposit" as the payment option at checkout. We'll apply your discounts, add your free gift and advise the new discounted total.
Not a VIP? Join Now to Start Saving Big Time!
Become a Bead Lover GOLD VIP Member today to start saving and being rewarded! For the small investment of just $29, you'll be entitled to receive a free gift for every month of 2022 (last year members were each offered over $230 in free gifts!). You'll also save big time with our huge monthly VIP special discount. These discounts are unlimited so you can order as little or as much as you want, as many times as you like in the calendar month.